The Fruit of a Spirit-Led Leader
Book Study & Community
Are you struggling to bring your faith to work? How often do you wish you could be God-centered and career-focused without compromising who you are? What if I told you it was possible?
JOIN US TODAY FOR ONLY $19.95
Just imagine if you could lead with...
That fruit is what I want to help you understand. In the Christian faith, nine attributes called the fruit of the Spirit enable us to apply God's word to our daily lives. Jesus demonstrates the nine attributes in His ministry (His work) and shows us how to be fruitful and multiply the good work that we do
AS AN EX-FORTUNE 100 PROFESSIONAL
CLIMBING THE CORPORATE LADDER
I learned the many dilemmas that came with valuing my faith while pursuing my career aspirations. I found that when I involved God in my work, I was free from worry, exhaustion, overwhelm, and anxiety... I was fruitful.
JOIN US TODAY
Be Spirit-Led
When I was committed to following Jesus as my example, I didn't have to figure out how to integrate my faith and work.
In the book, The Fruit of a Spirit-Led Leader, I share the nine attributes and how Jesus led with them. I also share personal examples of me leading in this way in the Corporate world (a secular environment) to give an example of what it looks like to apply God's word to workplace challenges.
If you want spiritual and professional growth, this book and study are for you.
With the digital book study, the goal is for you to REAP so you will:

Read: receive an eBook copy of The Fruit of a Spirit-Led Leader, study notes, and guides to solidify what you're reading.

Examine: complete the steps forward outline in each chapter.

Apply: complete end-of-chapter activities to walk out the principles you learn.

Pray: receive prayer over what you learn and a template to document your specific prayer.
JOIN US TODAY FOR ONLY $19.95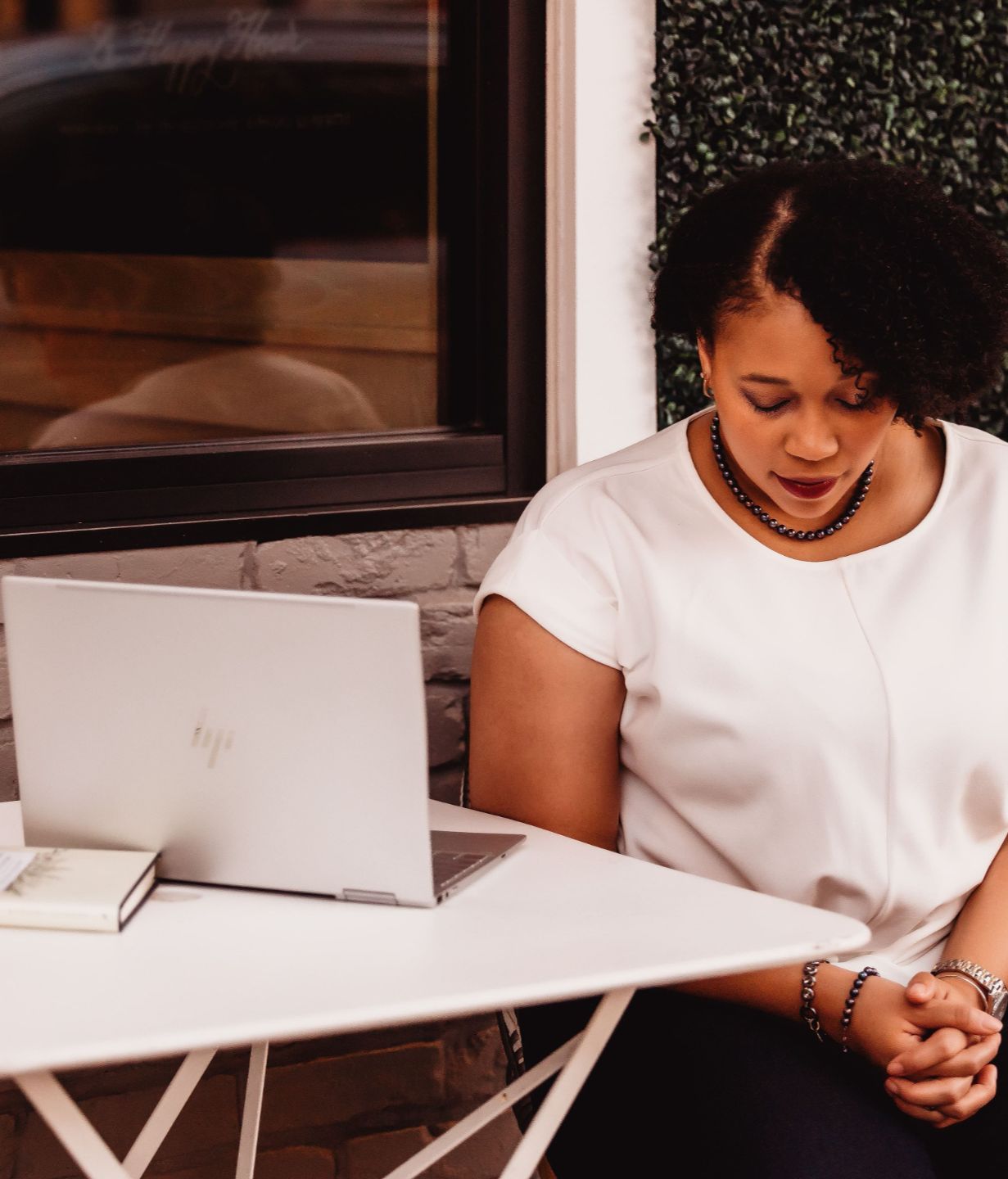 IN ADDITION TO WHAT'S BEEN MENTIONED
YOU WILL RECEIVE
Study Checkpoints,
Learning Application Videos, and
A Small Group Facilitation Guide to do this study with others.
Even as an individual coming into this digital space, you will be in fellowship with other like-minded professionals, so you don't ever have to feel you're on the journey alone. Lastly, there are also resources and a private community to support your spiritual and professional growth.
The Fruit of a Spirit-Led Leader
Book Study & Community
My goal with this study is to help you stop compartmentalizing your faith and bear much fruit. John 15:8 (NIV) says, "This is to my Father's glory, that you bear much fruit, showing
yourselves to be my disciples."
When we bear much fruit, our fruitfulness glorifies our Father. Are you ready to worship God at work? In this study, I'll show you how. Come journey with me .

JOIN US TODAY
The Fruit of a
Spirit-Led Leader
is backed by thousands of hours of professional
experience, and trusted by
thousands
of people just like you
JOIN NOW
"If you want a closer walk with GOD and a realization of the fruit of the Spirit in your life you want to register now."
- Marva W
"If you have faith or are spiritual person, it is a must! Having a community of prayer warriors is the support you didn't know you needed."
-Nia M
"These book studies are inspirational, authentic, and eye-opening. I have loved going through the exercises, as it forces me to reflect on my own personal experiences and aspirations in real-time."
- Kaila S